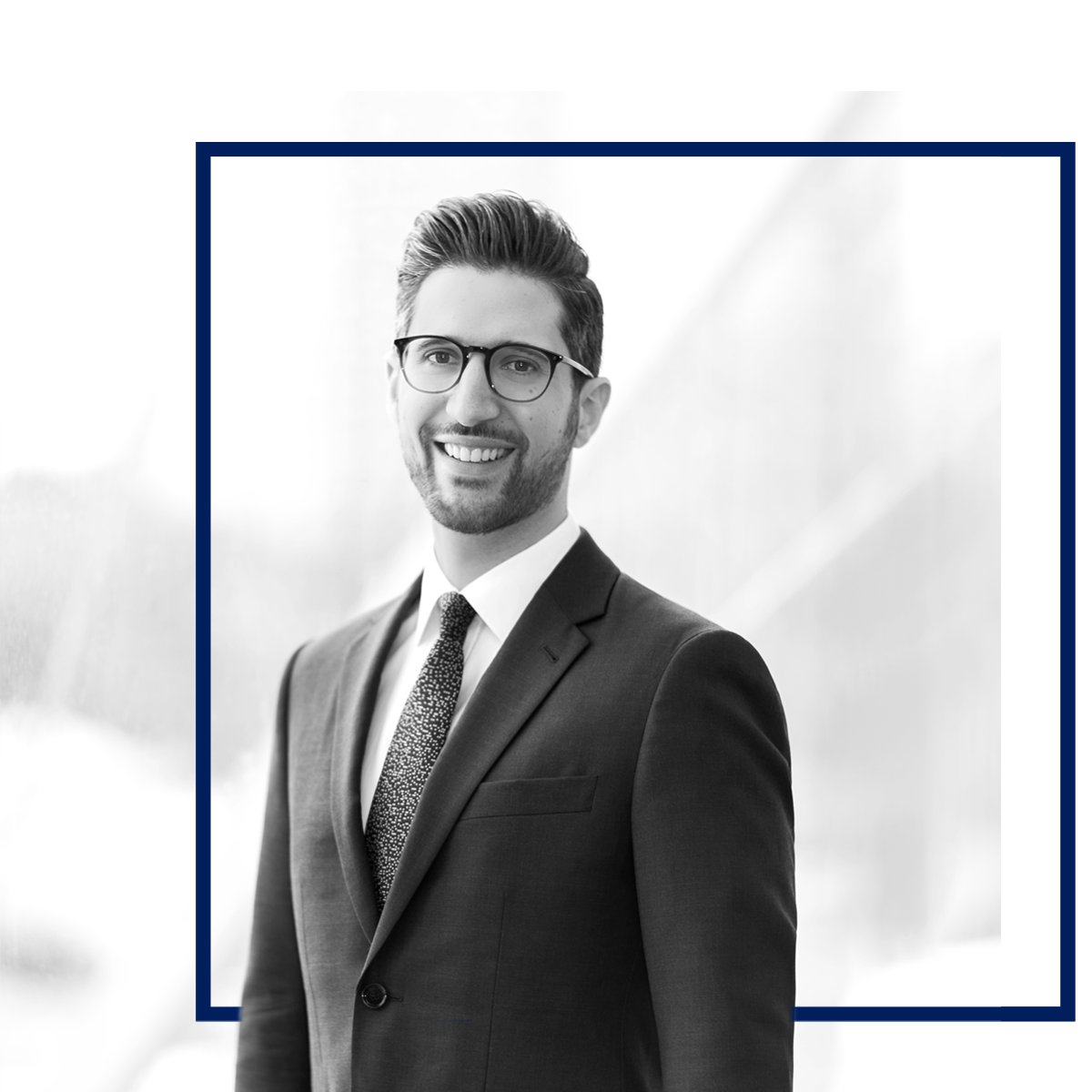 ​University of Windsor
LL.B., 2011
McMaster University
Hons. B.A., 2008
Employment and Labour Law
Law Society of Ontario
Canadian Association of Counsel to Employers (CACE)
Human Resources Professionals Association (HRPA)
Advocate's Society
Ontario Bar Association (OBA)
Mississauga Board of Trade (MBOT)
Jonathan is a Partner at KMB Law and is the leader of the firm's Employment and Labour Law practice group.
​
He has experience with a wide range of workplace issues and employment-related litigation matters. He has helped both employers and employees with employment and contractor agreements, wrongful dismissal matters, occupational health and safety, accommodation, terminations, investigations, restrictive covenants, workplace policies and workplace human rights. He also advises on employment law aspects of corporate transactions.
Jonathan provides strategic day-to-day advice to employers, and is also called on to guide long term human resource planning.  He takes a practical and proactive approach when dealing with any workplace issue, and helps employers create and institute policies and procedures to increase productivity and reduce conflict. He represents clients before all levels of courts and tribunals in Ontario, including the Superior Court of Justice, Human Rights Tribunal of Ontario, Ontario Labour Relations Board, and other administrative tribunals.
Jonathan is a regular speaker at events related to employment law, human rights, harassment, and accommodation. In 2022, Jonathan was elected to the Board of Directors of the Mississauga Board of Trade and now sits as an Executive.
Serving the dental industry since 2016, Jonathan has received his Certificate in Dental Practice Management from the University of Toronto.  He is pleased to advise dentists on their unique human resources needs.
In 2019, Jonathan obtained Workplace Investigation certification from the Human Resources Professionals Association. He completes impartial workplace investigations related to harassment, violence, sexual harassment, theft, misconduct, and any other workplace matter.
Prior to joining KMB Law, Jonathan worked at one of Ontario's largest boutique employment law firms and a boutique dental law firm.
Click here to sign up for important employment law updates from Jonathan.
Selected Speaking Engagement: Jonathan N. Borrelli joined Dr. Lawrence Loh (Peel Region Medical Officer of Health) on January 26, 2022 to discuss reopening, health & safety, and the legality of vaccination policies (starts at 22:20).

3115 Harvester Rd., Suite 400
​Burlington, ON L7N 3N8
85 Enterprise Blvd., Suite 400
Markham, ON L6G 0B5