Lawyers
Paraprofessionals
Students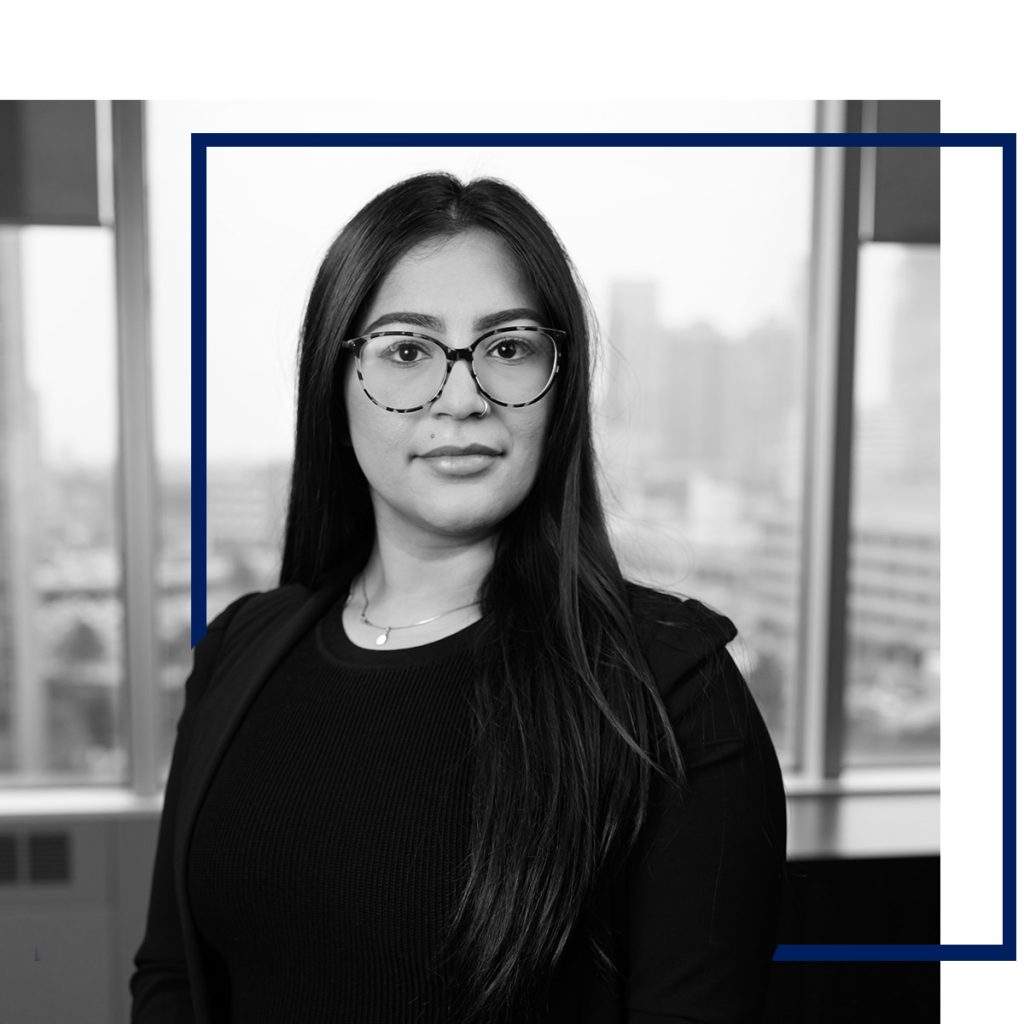 Student-at-Law
905.276.9111 (Ext. 478) |
gkhanna@kmblaw.com
Garathi earned her undergraduate degree in Psychology and Sociology from Queen`s University. She later obtained her Bachelor of Laws from the Leeds University. In law school, Garathi conducted Pro Bono research regarding the challenges faced by disabled children and their families in accessing their legal entitlements. This research has been published by BBC.
In her second year at law school, Garathi and her partner won the Senior Negotiating Competition. She then qualified and competed at the U.K. National Student Negotiating Competition, where she and her partner competed in the finals.
During law school, Garathi interned at the Transport for London, where she worked in the Commercial Law division of the London Underground. She also worked in the Dispute Regulation, Public & Regulatory, Property & Planning and Employment Law sectors of the London Overground.
Garathi enjoys traveling, making jigsaw puzzles and spending time with her friends and family.

3115 Harvester Rd., Suite 400
​Burlington, ON L7N 3N8
85 Enterprise Blvd., Suite 400
Markham, ON L6G 0B5