Lawyers
Paraprofessionals
Students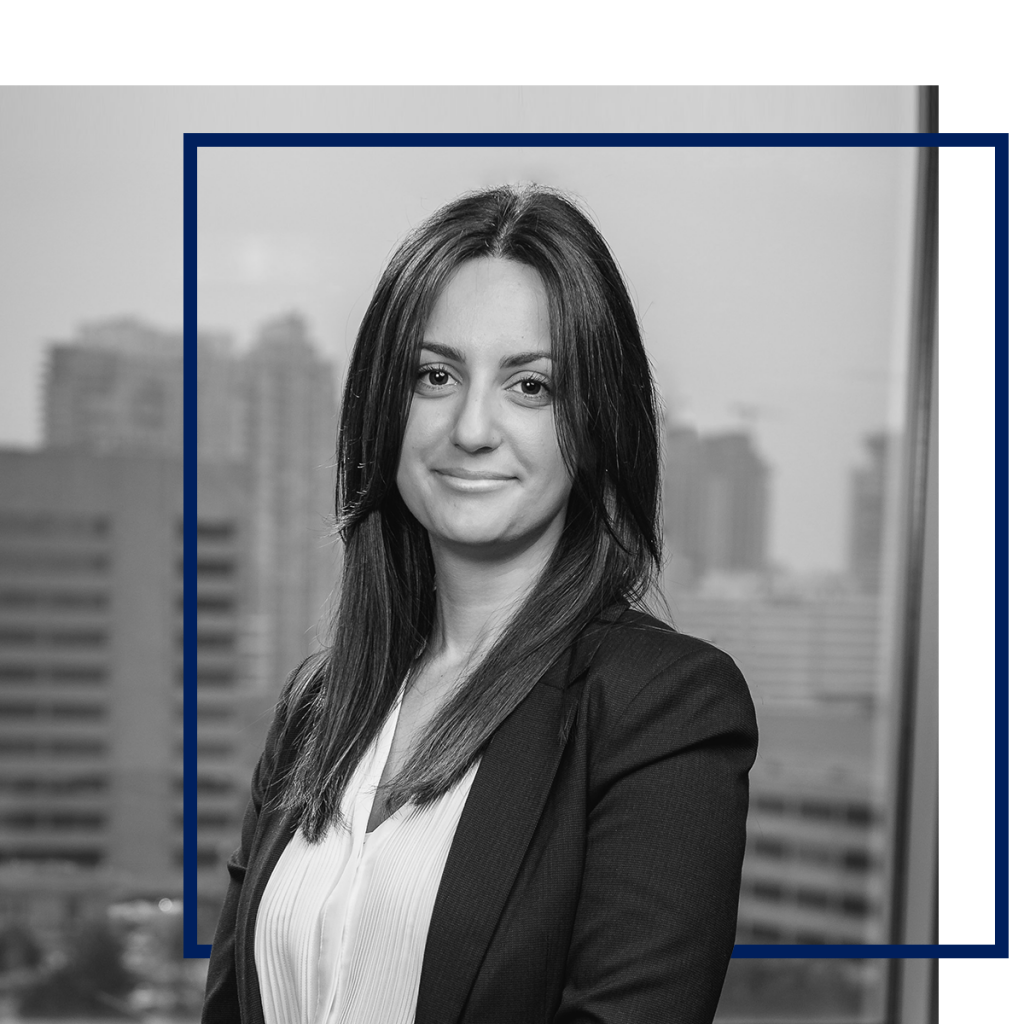 Student-at-Law
905.276.9111 (Ext. 493) | aarbana@kmblaw.com
Aulona earned her undergraduate degree in Economics and Political Science from McGill University, where she conducted research on the economic rise and decline of contending world leaders. She later obtained a Dual Canadian & American Juris Doctor from the University of Windsor and the University of Detroit Mercy.
In law school, Aulona served as Chair of Windsor Law's High School Outreach program and worked with Pro Bono Students Canada to improve access to job-hunting resources. She also served as Coordinator of the Peer Mentorship Program, a program directed at assisting first year law students in transitioning to life in the legal profession.
Upon graduating, Aulona was awarded the J.W. Whiteside Award for her contribution to the law school community. Prior to law school, Aulona worked as a funding analyst at a financial institution.
​Aulona enjoys baking, playing with her Labradoodle, Oakley and listening to Roz & Mocha on the morning radio.

102 - 4145 North Service Road
​Burlington, ON L7L 6A3
1490 Denison Street
Suite 100
Markham, ON L3R 9T7