Lawyers
Paraprofessionals
Students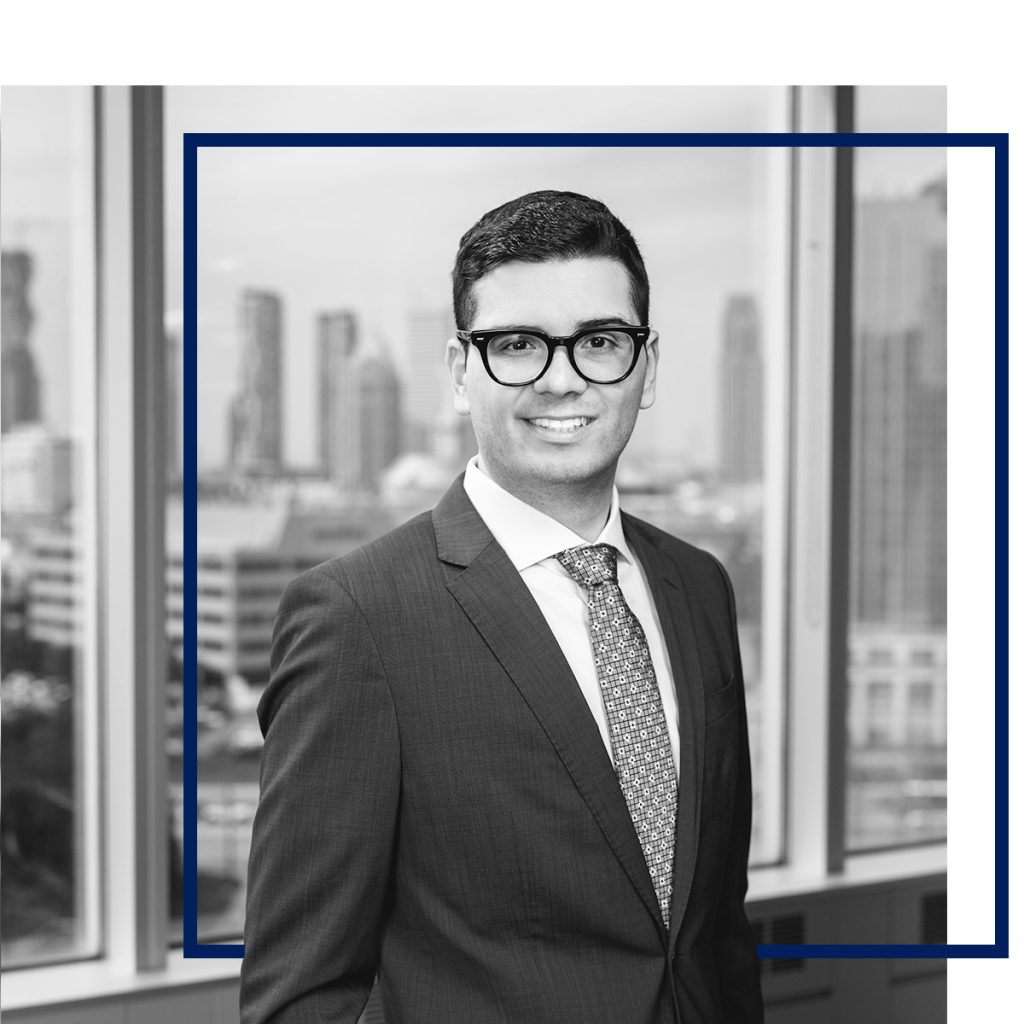 Student-at-Law
905-276-9111 (Ext.532)  |   
anangini@kmblaw.com
Adam graduated from the University of Toronto where he earned his Honours Bachelor of Arts after completing a History Specialist. Immediately following his undergraduate degree, he earned both a Canadian and American Juris Doctor from the University of Windsor and University of Detroit Mercy.
While in law school, Adam volunteered as a peer mentor at Windsor Law and at the Lincoln Alexander School of Law. Additionally, he also was a member of the Windsor Review of Legal and Social Issues where he served as Business Manager and Social Media Manager.
During his second year summer, Adam was a member of the Detroit Mercy Trademark and Entrepreneurial Clinic. He helped clients from the Detroit area incorporate start-up corporations under Michigan law and register their trademarks with the US Patent and Trademark Office.
Outside of his professional life, Adam enjoys cooking and motor racing. He shares a strong passion for the Scuderia Ferrari Formula 1 team.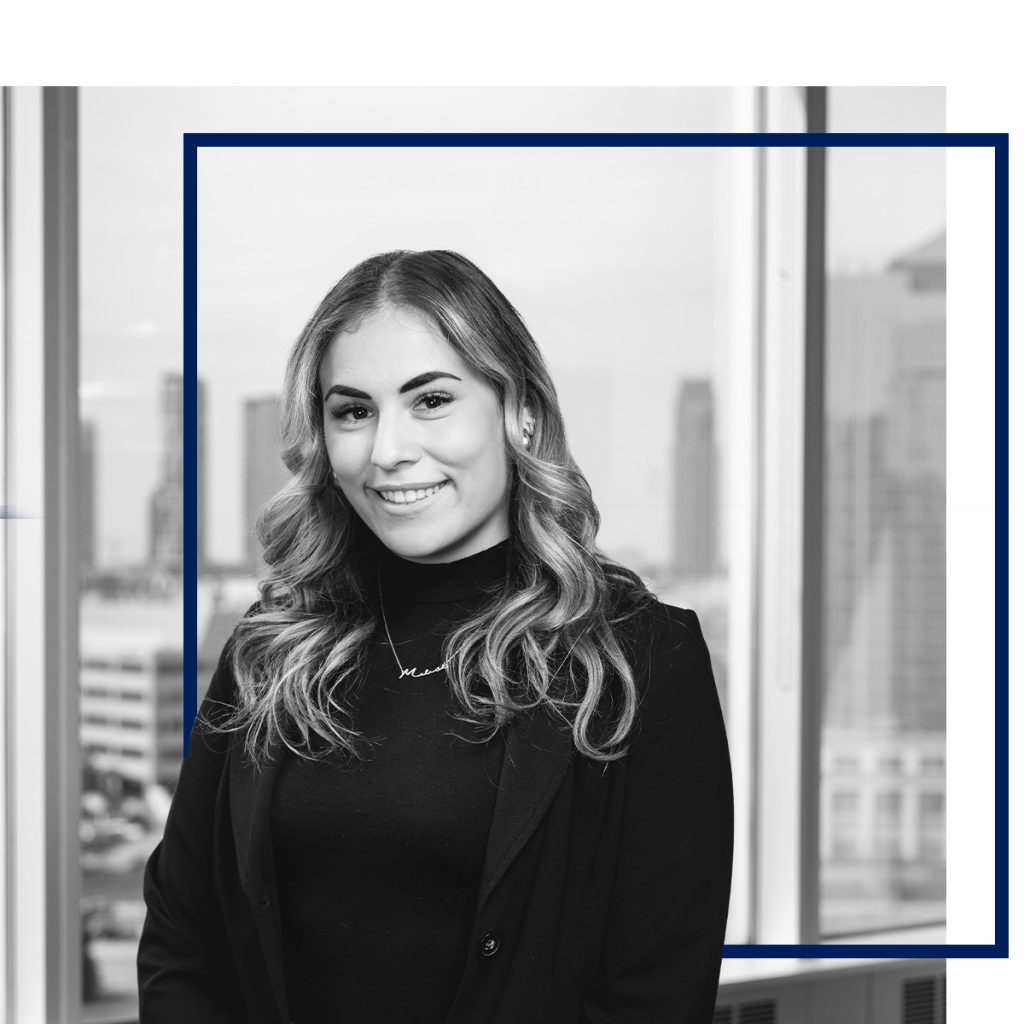 Student-at-Law
905-276-9111 (Ext.530) |
mdelibasic@kmblaw.com
Melisa received her undergraduate degree in Political Science with a specialization in Legal Studies from Wilfrid Laurier University. It was through this specialization that Melisa discovered her interest in the legal system, which led to her pursuing her law degree and receiving her Juris Doctor from the University of Ottawa, Common Law Section.
Throughout her time at law school, Melisa served as Events Coordinator for both the Ottawa branch of the Women's Legal Education and Action Fund (LEAF) as well as the Ottawa branch of the Canadian Association of Refugee Lawyers (CARL). She also served as an upper year mentor to incoming first years, providing one-on-one support and guidance throughout the online schooling experience.
In her second year of law school Melisa enrolled in an Access to Justice Practicum, which saw her working with Capital Rainbow Refuge, an Ottawa based organization dedicated to the private sponsorship of LGTBQ+ refugees.
When she is not working, Melisa loves to travel; while not travelling, there is nothing she enjoys more than baking and spending quality time with her family and friends.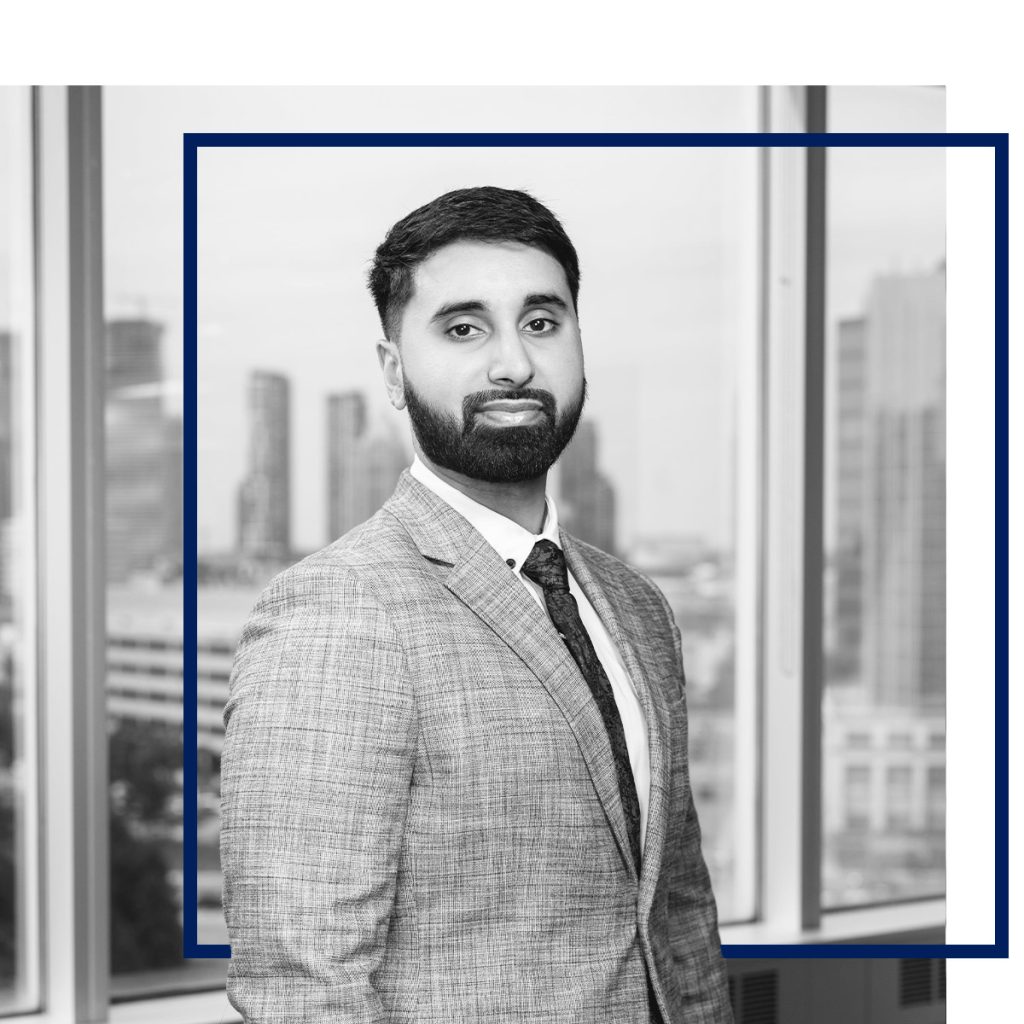 Student-at-Law
905-276-9111 (Ext.531) |
hsahota@kmblaw.com
Harjaap earned his undergraduate degree in the interdisciplinary program of Law and Society from York University, where he learned to critically analyze issues related to culture, politics, economy, and the law. He later obtained his Juris Doctor from Queen's University.
In law school, Harjaap worked with Pro Bono Students Canada for two consecutive years assisting marginally housed individuals in obtaining government identification, and advising prisoner's on their dietary rights and legal remedies. He also co-founded the Queen's Policy and Law Club, and collaborated with his peers in the Conflict Analytics Lab to create new legal technology. While working for the Queen's Prison Law Clinic, Harjaap developed his advocacy skills providing legal representation to vulnerable inmate populations before specialized tribunals in federal penitentiaries.
In his third year of law school, Harjaap pursued his interest in business law and joined the Queen's Business Law Clinic where he helped new start-ups and small businesses on various corporate matters. In 2022, he and his partner competed in the national Immigration and Refugee Law Moot.
Prior to law school, Harjaap was an entrepreneur having owned his own professional dance organization. He was also greatly involved in the community, volunteering for numerous not-for-profits such as SickKids, and even co-founded his own charitable organization aimed at providing relief for the homeless.
When he isn't working Harjaap enjoys going to the gym, playing sports, and spending time with his dog Simba.

3115 Harvester Rd., Suite 400
​Burlington, ON L7N 3N8
85 Enterprise Blvd., Suite 400
Markham, ON L6G 0B5