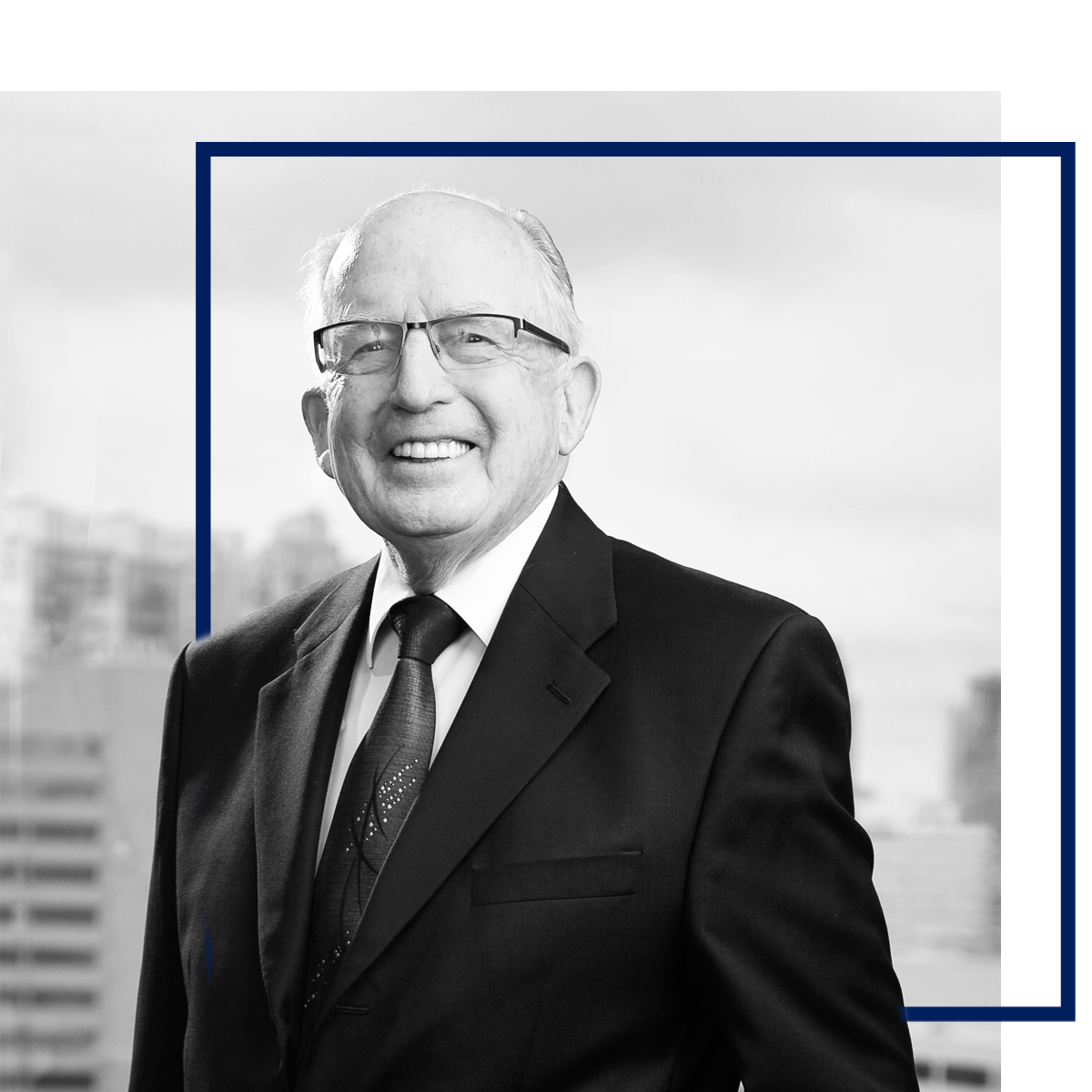 Osgoode Law School 
LL.B, 1960
Real Estate and Land Development
Recognised in Best Lawyers – Municipal Law, 2021, 2023
John B. Keyser, K.C. is one of three founders of KMB Law and is counsel to the Real Estate and Land Development group. He has practiced law in Mississauga for the past four decades. John's practice is centered on municipal law and carrying out the legal functions required for municipal developments transitioning from rural land to intensive urban developments. He assists clients with land development applications for rezoning, official plan amendment, plan of subdivision and building expansions, Committee of Adjustment and building permit applications and applications in respect of the Ontario Land Tribunal (formerly LPAT and OMB). For over 35 years, John served as a member of the Committee of Adjustment for both the Town of Mississauga and later for the City of Mississauga. He was the Chairman of the Committee for a 25-year period from 1985-2010. During this time, he also served on the Land Division Committee for the Regional Municipality of Peel, first as Vice-Chairman and later as the Chairman.
For a similar length of time, John participated in the building project, which led to the creation of the YMCA of Mississauga which is one of the leading YMCA centres in Canada.
John has served as an instructor and examiner in the Bar Admissions Course conducted by the Law Society of Ontario. John has served as both a Director and President of the Mississauga Board of Trade and in 2012 received the organization's Lifetime Business Achievement Award (see video below). He has also served on the Mississauga Business Development Advisory Board and co-chaired corporate fundraisers for Community Living Mississauga and served on the Living Arts Centre of Mississauga fundraiser.
John's service to the community includes his active involvement in the Finance Committee of his parish, St. Mary Star of the Sea in Port Credit.
John is the proud recipient of numerous honours for his service to the community, which include the Queen Elizabeth II Golden (2002) and Diamond Jubilee (2012) Medals, the 125th Anniversary of the Confederation of Canada medal and the Law Society of Ontario Bicentennial Award of Merit.
In 2021, John was recognized in Ontario as a top lawyer in Municipal Law by Best Lawyers. 

3115 Harvester Rd., Suite 400
​Burlington, ON L7N 3N8
85 Enterprise Blvd., Suite 400
Markham, ON L6G 0B5